Good Honey. Good Health.
Steens Manuka Honey recently launched in Waitrose is 100% natural honey native to New Zealand. It can be used for everything from good digestion to healing skin conditions and boosting your immune system. What's more it tastes delicious! Described as nature's perfect super food, it contains nearly every known nutrient required for a balanced diet.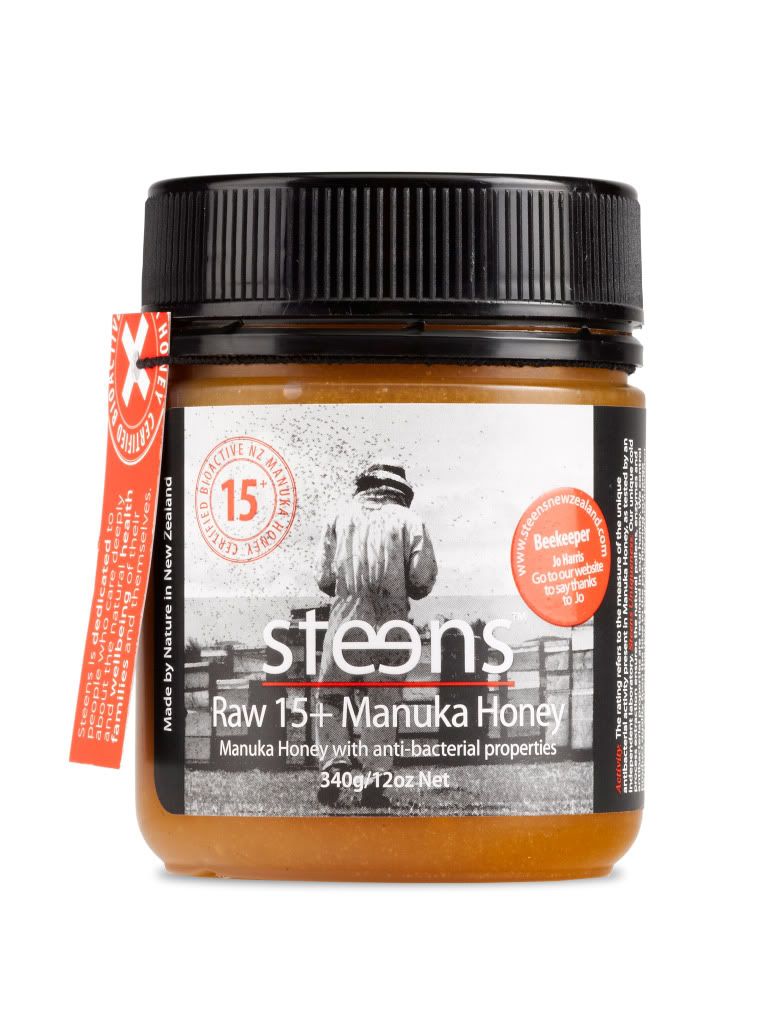 Manuka honey is famous for its health giving properties but not all Manuka honey is the same. Steens raw Manuka is just as nature intended, unlike others, which may be reheated, highly processed and denatured.
There is no honey more pure than straight from the comb, so Steens created a unique extraction process that delivers honeycomb in a pot. Steens Manuka is collected from the most remote and untouched areas of New Zealand, harvested and packaged at hive temperature, ensuring maximum purity.
Steens also has a unique track and trace system – The Hive Tracker – emphasising the strong provenance as you can trace the journey of your honey from pot right back to the beekeeper who harvested it.
Manuka honey is rated according to its bio active properties; the more antibacterial the higher the rating (e.g. a Raw 15+ has more antibacterial properties than a Raw 5+).
Steens Manuka Honey (in Raw 5+, Raw 10+ and Raw 15+) is available in Waitrose stores nationwide from 28 March in 340g jars, priced from £8.50.
[table]
NATURE'S FACEMASK
Not only does it smell fantastic, the natural crystals in the product provide a gentle exfoliant leaving you with smooth, supple, revitalised skin.
Manuka honey is a natural anti-inflammatory so it is great for reducing redness, soothing skin and improving overall pigmentation, particularly in oily or blemish-prone skin. It also hydrates your skin as Manuka honey naturally attracts and retains moisture.
Apply softly with your fingertips, leave on for approximately 10 minutes and remove with a clean, warm, damp flannel.
The beauty boost you will receive from this luxurious mask will even out skin tones, soften lines and boost overall circulation.
It will leave you with a bright, hydrated, glowing complexion.
[/table]
To be in with a chance of winning a jar of Steens Manuka Honey JOIN THIS PAGE (see bottom of page for ways to follow) and add a comment below!
This competition is open to the UK only and the winner will be picked from all eligible entries using random.org. Competition closes on Saturday 11th June at 4pm. Good Luck!